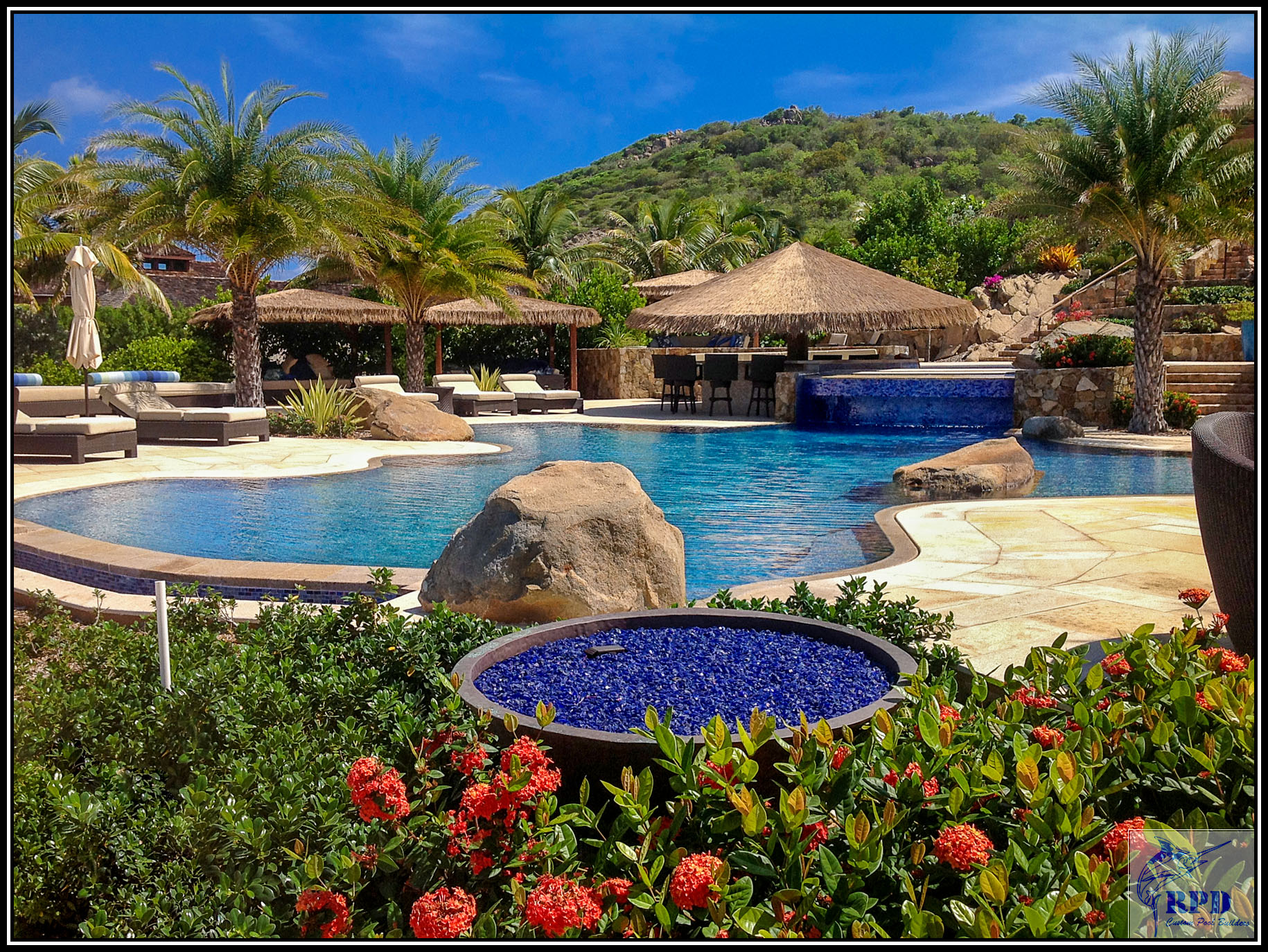 There are pluses and minuses to owning a reputation as a problem solver.
If you are one yourself, you know that — by definition — problem solvers have their work cut out for them…often resolving messes created by someone else.
On the plus side, though, it can open doors to other opportunities.
Roberts Pool Design built it's reputation on designing and building custom residential pools. Some of those pools have been pretty elaborate, attracting the attention of magazines, as well as architects and designers who serve clients in our market area.
About 5 years ago, one of those design firms found themselves in a pickle…with a resort project on Virgin Gorda that was in big trouble, with too much work left to finish in the short time they had prior to opening.
The RPD team was invited to consult and, shortly after, contracted to pull off the minor miracle of getting their pools built in time for the resort's opening. It's a great story in it's own right…but not the tale I'm telling today.
What was most significant about that project is how it opened doors to other projects for RPD in the Virgin Islands and beyond. That one chance project earned us credibility as a builder wh0 can get things done...even the seemingly undoable.
That credibility, after a few more projects, has now grown into a reputation and made the island region a new and growing market for RPD. Despite some of the logistical hurdles we have to navigate on these project, I have to admit, I do count it a good week when I part of my week's work involves a flight to, and stay on, any of those beautiful islands.
Sometimes...life is, indeed, good!